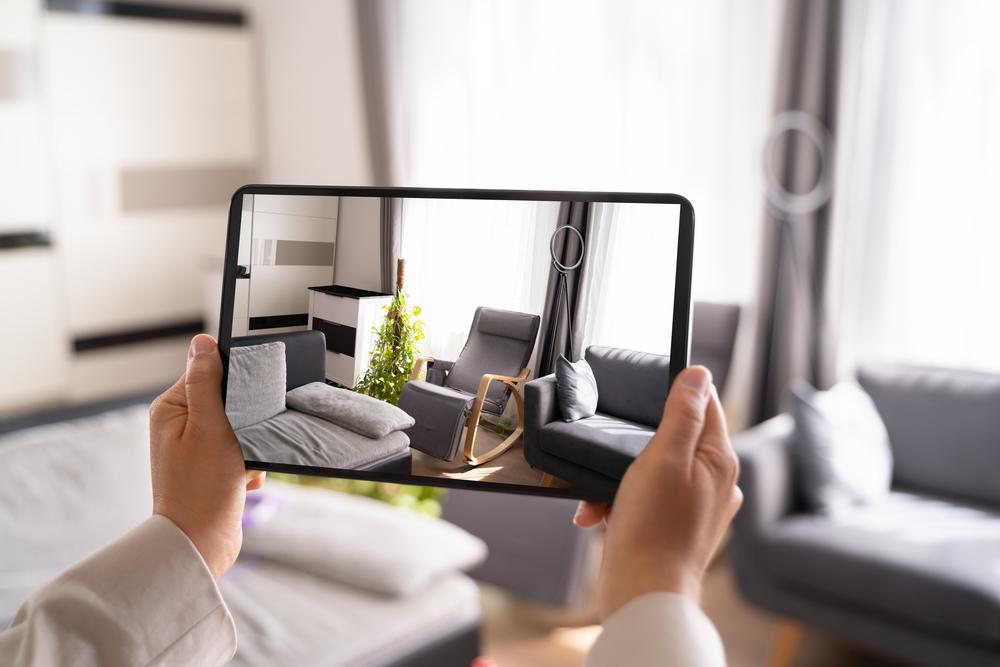 Why Are 3D Virtual House Tours the New Buzzword In The Home Construction Business?
Our home is a place we feel comfortable in for eternity. But what if your home construction goes slightly against your plans? It's irreversible, right? 3D virtual house tours are here to save the day! A good 3D virtual house tour is a great way to see what your home will look like before it's built.
Homebuilders can use 3D virtual tour technology to create a model of the house from scratch. Having to get a 3D virtual house tour is like looking at your vision come to life even before it has begun. Real estate drone photography has also grabbed the attention of a large audience as it allows property owners to give a good top shot of their real estate. Virtual reality is a technology that has enabled home builders to work closely with their buyers without the hassle and chaos of setting up meetings and incorporating last-minute changes, which ultimately caused huge monetary losses.
Here are some points to justify why 3D virtual house tours have become a catchphrase in the home construction business.
Virtual Walk-Through Experience:
Doing a 3D virtual house tour is not like watching an ordinary video or picture, it's a whole new experience that enables the buyer to closely monitor their new home. These 3D virtual home tours are life-like experiences, allowing new homebuyers to take a virtual tour.
The positioning and structural elements in the home can be visualized with the help of virtual reality. Along with 3D virtual reality tours, real estate drone photography is also gaining a lot of traction. These drone-captured images create a good impression on your potential buyers. This gives them an idea about how they can revamp their space according to their liking. All these classic features can be acquired through 360 Nash, which specializes in providing an extremely up close and personal experience that feels exactly like walking into reality.
Minimize the Construction Costs:
With technology constantly evolving, the construction industry should keep up with the latest trends and provide customers with an immersive experience.
3D virtual house tours provide an opportunity for the construction industry to showcase their work long before it is completed. This also allows a home-builder to have a first-hand experience of how their home would look after the construction. Another added advantage of a 3D virtual house tour is that it shaves off any extra construction costs. By experiencing what their home would look like according to the finalized layout, new home builders get feedback from potential homebuyers and plan accordingly. This way, a 3D house tour helps to prevent any monetary or skill loss and helps the builder create a house according to the buyer's requirements.
Enhances Time Sustainability:
As we have all heard before, time is money. To save the maximum amount of time, buyers, sellers, and even agents love virtual house tours. These virtual tours are not like a slideshow of some pictures with music behind them. The 3D virtual house tour helps to create an unforgettable experience by stimulating an idea in the brain. 
These amazing 3D virtual house tours are a fantastic way to experience a new construction project long before it starts. This helps the home builders to incorporate early changes without any huge changes in the construction layout and plan. Instead of waiting a long time to check for any progress on your new home now, homeowners can do a virtual tour of what to expect.
Saves Up the Site Visits:
Home construction site visits are indeed hectic and are often delayed by the owner due to time constraints and daily life hustle and bustle. To make it easy for them to know what's happening and what would be the probable result, they can do a 3D virtual house tour.
3D virtual house tours are indeed a great way to visualize your home without physically visiting the location. Technology uses the latest advances in virtual reality to help new home builders and buyers experience their projects from the comfort of their own homes. This helps to analyze new improvements with great accessibility.
Amps up Real Estate Digital Marketing:
Last yet not least, is how 3D virtual house tours and real-estate drone photography have helped homebuilders to promote their new and old listings by adding a virtual tour to them.
A 3D virtual home tour is a fantastic way to attract potential buyers. This can also help to showcase your potential clients' previous work, captivating them into giving you the project of home construction. Since your 3D virtual house tours and real estate drone images are available online 24/7, there are no time or space limitations for your clients. This way, virtual tours ensure that you keep up your sales even amidst hindrances like a pandemic.