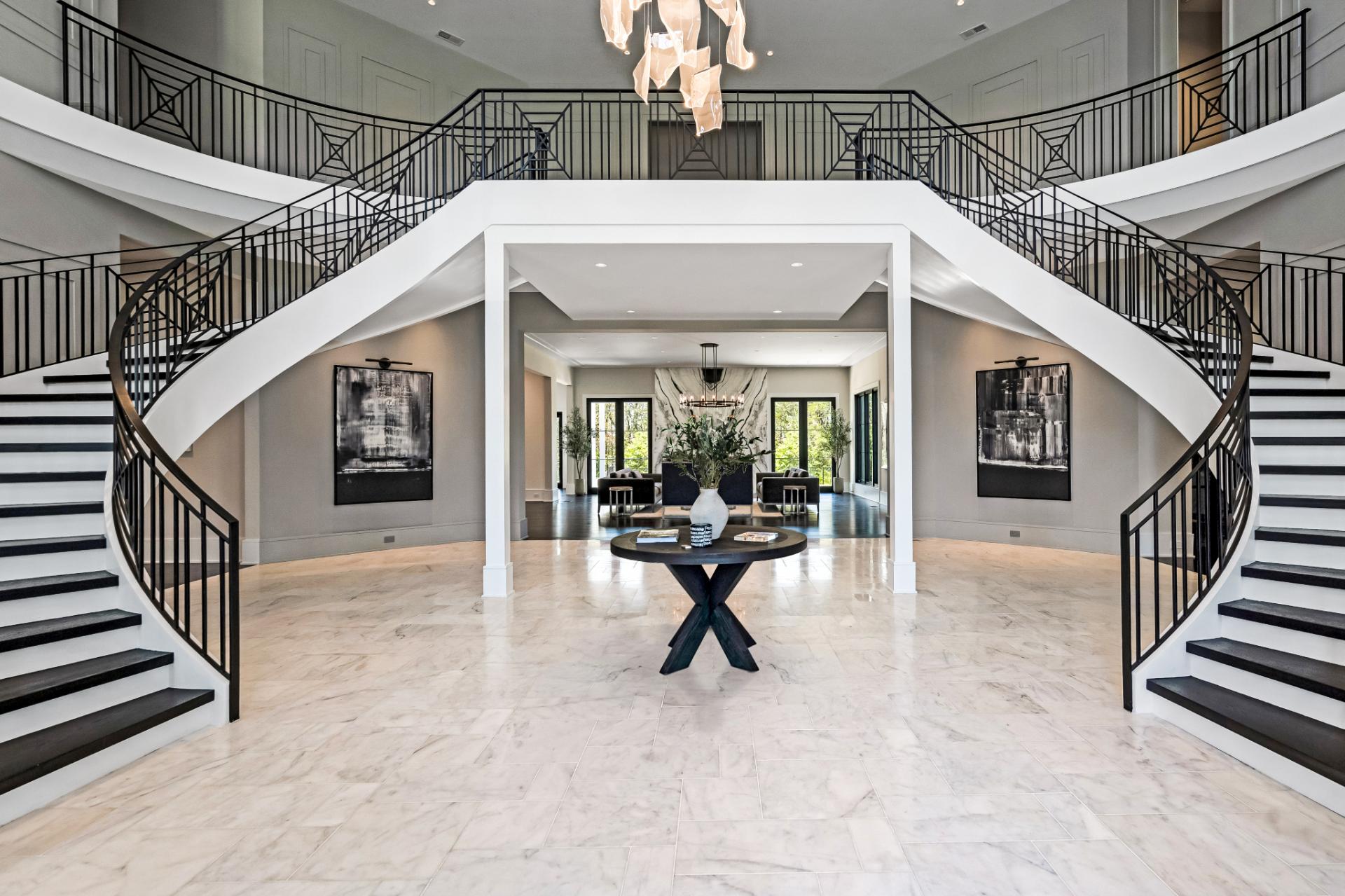 Why And How to Organize Virtual Open House Tours?
Traditional open house events are no longer the only way to display your home to potential buyers. Virtual open house tours have emerged as a significant change in the real estate industry, providing numerous advantages for sellers and buyers. Therefore, investing in a 3D virtual house tour of your house is better because it is a one-time investment and pays you off very well.
In this blog, we will delve into why you should consider organizing a virtual open house tour to sell your house and provide practical tips on executing a successful virtual tour that captures the attention of potential buyers.
The Power of Virtual Open House Tours: A Game-Changer in Selling Your House
Wider Reach and Convenience
One of the biggest advantages of 3D virtual house tours is their ability to reach a wider audience than traditional open houses. By leveraging online platforms and virtual tour technologies, you can display your home to potential buyers from anywhere worldwide, breaking down geographical barriers. The expanded reach significantly increases your chances of finding the right buyer for your property.
Virtual open house tours offer convenience to both sellers and buyers. Buyers can explore the property from the comfort of their homes, eliminating the need for extensive travel or time-consuming visits to multiple properties. This convenience attracts more serious buyers genuinely interested in your home, saving you time and effort in dealing with less qualified prospects.
Enhanced Visual Experience
Virtual open house tours allow potential buyers to experience your home in a visually compelling and immersive manner. You can provide an interactive and realistic representation of your property by utilizing 360-degree panoramic views, high-definition photos, and even virtual reality (VR) technology.
This enhanced visual experience captivates buyers, allowing them to visualize themselves living in the area and forming a stronger emotional connection with the property. For example, incorporating real estate drone photography into your virtual tour can help you make it far more professional.
To optimize the visual experience, ensure your home is staged professionally, emphasizing its best features. Pay attention to lighting, decluttering, and creating a warm and welcoming ambiance. Additionally, consider hiring a professional photographer or videographer experienced in capturing real estate images to showcase your home in the best possible light.
Increased Safety and Security
Virtual open house tours address the safety concerns associated with in-person events, especially during uncertain times like the COVID-19 pandemic. By going virtual, you can prioritize the health and well-being of everyone involved, including potential buyers, real estate agents, and yourself. Buyers can explore your property without physical contact, minimizing health risks and following social distancing guidelines.
Furthermore, virtual tours offer added security measures. Instead of granting unrestricted access to your home, you have full control over who can view the virtual tour. You can schedule specific time slots for interested buyers, allowing them to explore your property virtually under your supervision. It safeguards your property and provides an opportunity for personalized interactions with potential buyers to answer their questions and address any concerns.
Effective Marketing and Lead Generation
A 3D virtual house tour presents a valuable opportunity to market your property effectively and generate high-quality leads. With the right marketing strategy, you can create buzz around your virtual tour, generating interest and attracting potential buyers. Leverage social media platforms, real estate websites, email marketing, and targeted online advertising to reach a wide audience and drive traffic to your virtual tour.
To encourage engagement and lead generation, consider offering additional resources such as detailed property information, virtual brochures, or 3D floor plans. Capture the contact information of interested viewers to follow up with personalized communication and nurture the leads effectively.
Promote your virtual open house tour through various channels, including social media, real estate websites, and email marketing. Create engaging content that highlights your property's unique aspects and gives potential buyers a sense of what it would be like to live there. Offer additional resources such as detailed property information, virtual brochures, or 3D floor plans to enhance the experience.
During the virtual tour, be present and available to answer questions and provide additional information. Utilize features like live chat or video conferencing to engage with potential buyers in real time. Follow up with interested viewers and promptly provide them with any requested information.
By embracing the power of virtual open house tours, you can overcome geographical limitations, enhance the visual experience, prioritize safety, and effectively market your property. At 360Nash, we help you achieve your goals with premium services like 3D tours and drone photography. This modern approach can potentially attract more qualified buyers and ultimately lead to a successful sale of your house. Embrace the digital revolution and unlock the possibilities of virtual open house tours to maximize your chances of selling your property quickly and efficiently.
Conclusion
Organizing a virtual open house tour can be a transformative approach to selling your house, providing unparalleled convenience, wider reach, enhanced visual experiences, increased safety, and effective marketing opportunities. Remember to plan and prepare for your virtual open house tour carefully. Select a reliable platform or virtual tour provider with interactive features and high-quality visuals. Ensure your home is well-prepared, staged, and well-lit to highlight its best features. Consider seeking professional assistance in creating captivating photographs and videos.