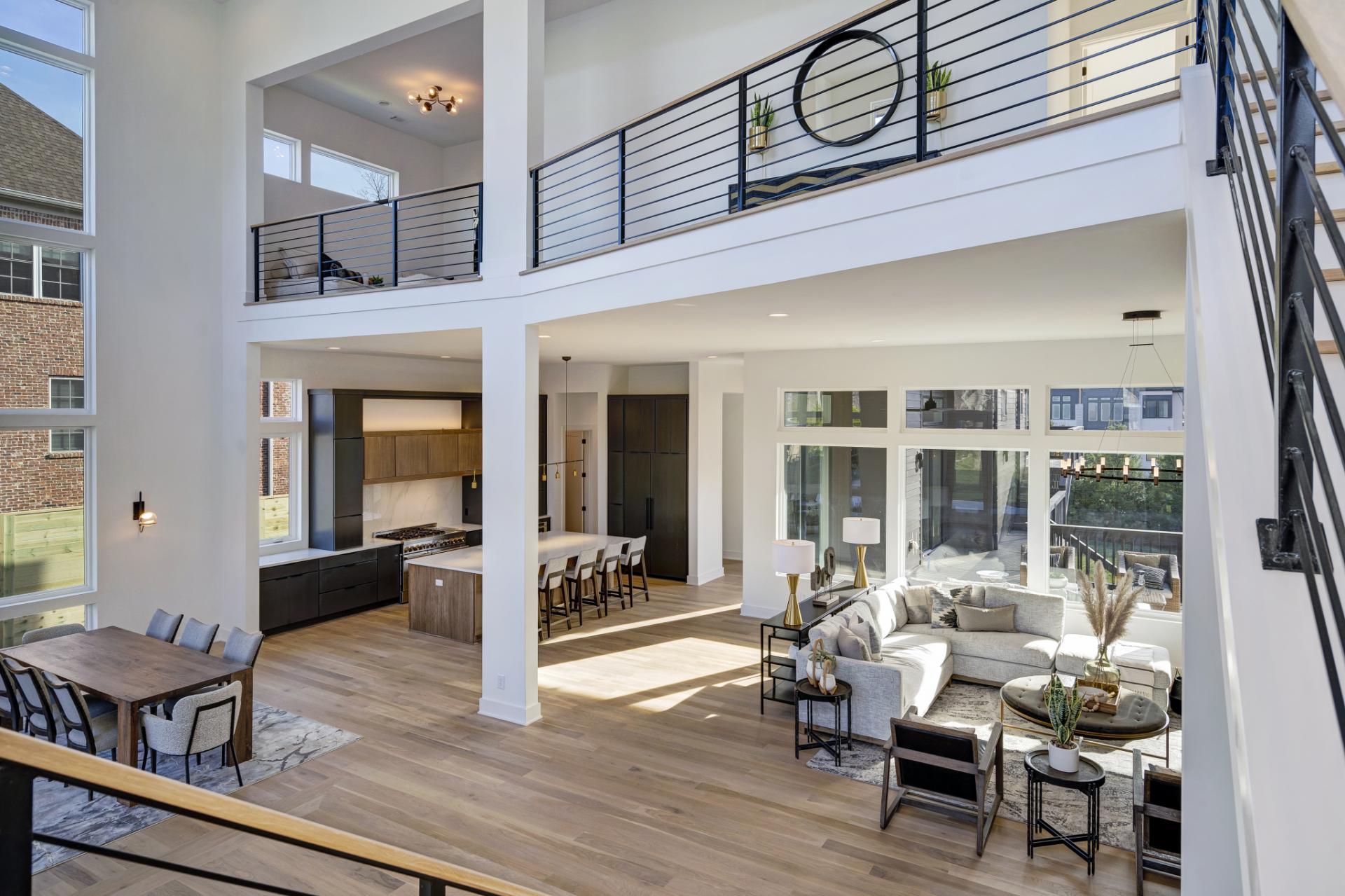 The Difference between 3D virtual house tours and Video Tours
There is so much misinformation on the internet about the differences between 3D virtual house tours and video tours that people are often misguided about it. Many people believe that video tours are almost the same as virtual tours, due to which they hesitate to spend money on getting virtual tours made of their property.
In this article, we will tell you all the differences between the two so you can make a better decision about whether to get a 3D virtual house tour made of your home or a video tour. We at 360 Nash help create virtual house tours for our clients. If you want to get your property's virtual house tour made but don't know how to, don't worry, as we are here to help. All you have to do is reach out to us and book an appointment with us so we can come to your location, take detailed footage and create a virtual house tour of your property. We create high-quality virtual house tours at affordable prices. If you would like to learn more about our pricing, you may visit the link.
How does a 3D Virtual House Tour Differ from Video Tours?
To help you understand the difference between the two forms of tours, we will explain in detail what each one means so you can understand their differences.
What is a Video Tour?
A video tour, as the name suggests, is basically a tour of a location from the camera. It is often accompanied by text, motion graphics, and even music to enhance the viewer experience. Unlike 3D virtual horse tours, the video tour displays the location only from one angle and one perspective and does not give a detailed and in-depth feeling of the location which is being viewed.
Video tours are perfect for giving quick information or a quick overview of a product, service, or location. They are not really fit for giving in-depth detail or experience about a location because the more in detail the video gets, the longer it becomes. Although there are options such as fast-forward and skipping, etc., video tours cannot give the in-person feel of a location.
In short, video tours are only good for presentations or giving an overview of a product, service, or location, as they can be edited and can be made in accordance with the audience the video is being presented to. They can also be compressed into smaller files to be shared through social media such as e-mails, blog sites, and websites.
What is a 3D Virtual House Tour?
Now that you understand what a video tour is. Let's move on to the 3D virtual house tour and understand what it means. A virtual house tour lets you explore and examine a location at your own pace. You can view the location from different perspectives and navigate around it like you are physically present at the location. It allows you to see the location and location in-depth, giving you the ability to zoom in and zoom out anywhere you want to.
Just like video tours, you can make use of animated text, motion graphics, and music in the background to enhance the experience of the viewers. You can also view the 3D virtual house tours with a headset to make your viewing experience surreal. People who experience and view the location from 3D virtual house tours claim that it feels like they have already physically visited the location. Not only this, but with the use of virtual house tours, real estate businesses get a higher conversion rate as compared to video tours.
3D virtual house tours are usually created in high quality and referred to as sticky content as it lets you grab and retain the attention of customers. They are also easy to share as they can be shared through website links which can be sent to anyone via SMS, text, or WhatsApp.
So, if you have made up your mind and want to get a 3D virtual house tour made of your location, all you have to do is contact us for the best ever virtual tour made conveniently. You may visit our website for more information.