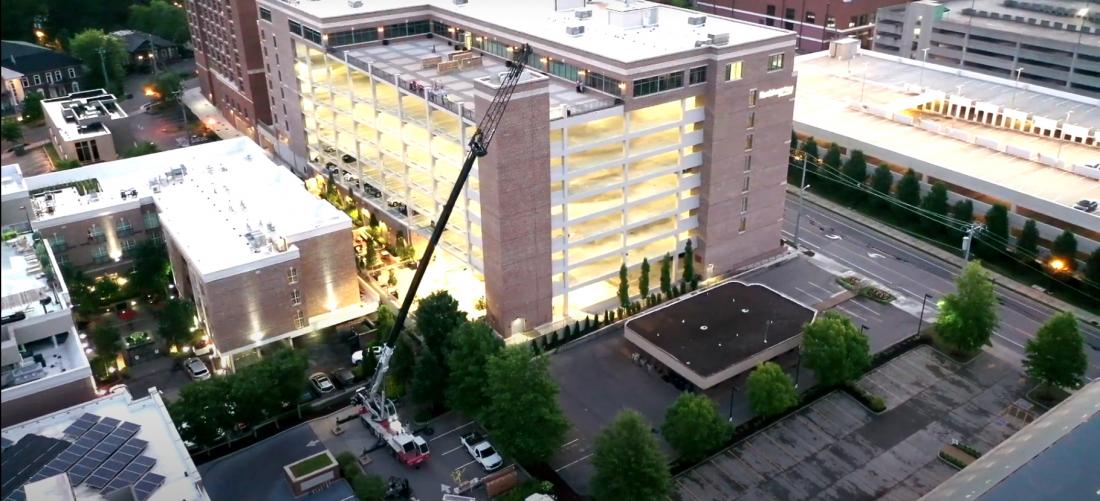 Medical Facility Timelapse and Drone Photography at Sunrise in Green Hills Mid-rise
Montecito Medical Real Estate company recently built offices at the top of the Residence Inn Green Hills. Because of the massive nature of the interior construction, cranes had to be brought in to haul the glass pieces directly to the roof.
360Nash was there to capture the daybreak and the various crates of glass being hoisted to the rooftop. In addition, 360 Nash came back various times to create a time-lapse of set angles showing the progress of the job through completion.
Working around construction is always a challenge. Job dust happens, and keeping our equipment out of the way, clean, and taking photography in a safe way takes a little fancy footwork.