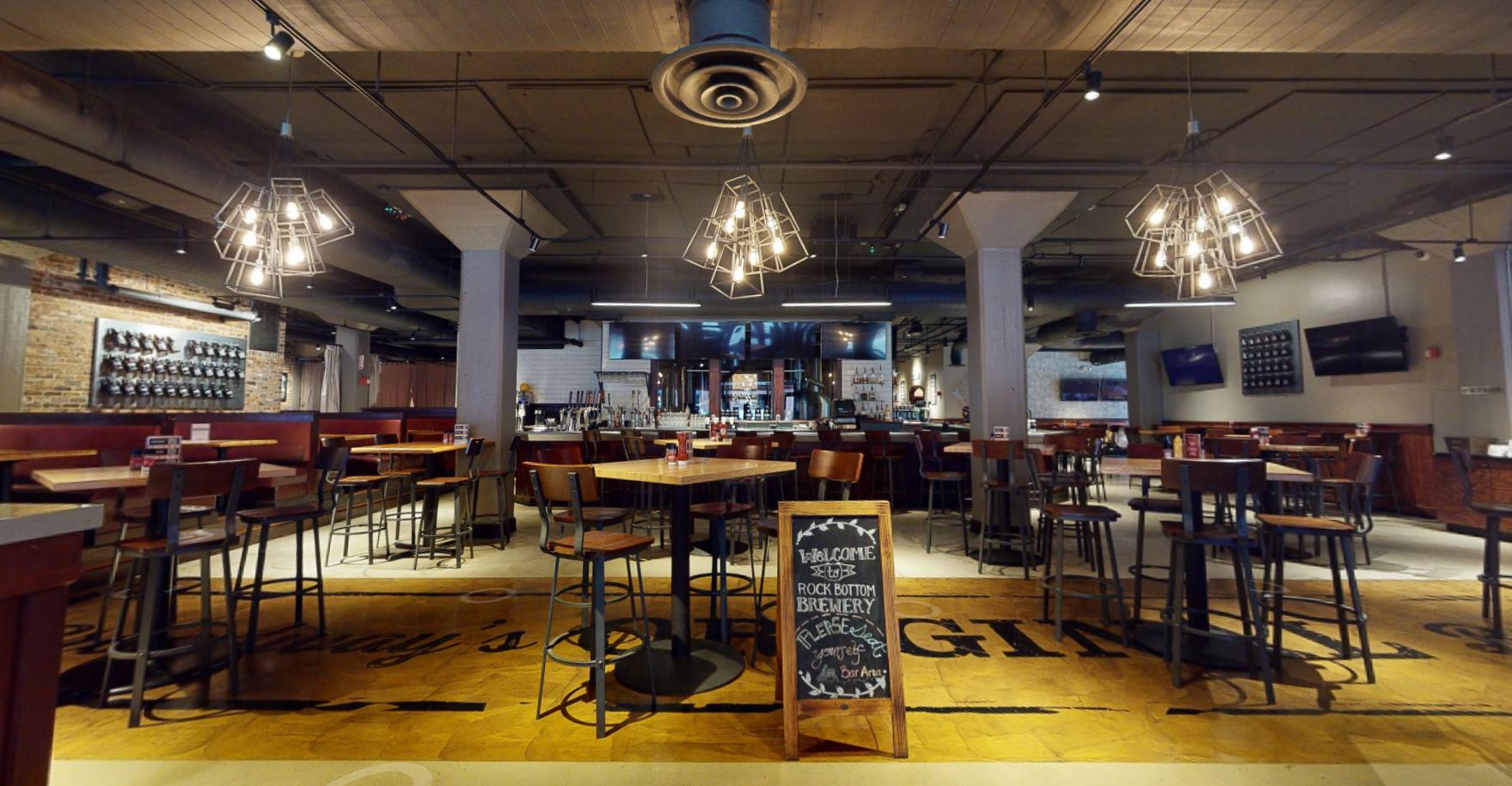 How Can 3D Matterport Tours Help Your Restaurant Business?
Google has long been the go-to tool for food lovers to look for new restaurants and food places to eat at. So, it makes sense that restaurants have been looking for ways to attract the online traffic of customers looking for restaurants similar to theirs. However, with the ever-competitive nature of the restaurant industry, your online presence has to be unique to attract customers. That is where 3D Matterport tours offered by us at 360 Nash come in. These tours can be used with your location marker on Google maps, or you can upload them on your restaurant's online resources to show customers exactly what your restaurant looks and feels like. While virtual tours are popular amongst restaurants these days, many restaurant owners still aren't sure if they are a worthwhile investment. To help you understand the importance of virtual tours for your restaurant, we have created this detailed article, and we suggest you read it until the end.
Benefits of a Matterport virtual tour for your restaurant
There are a few businesses that rely on their physical ambiance and environment more than restaurants do. It can be a painstaking task to get the look and feel of your restaurant's interior and exterior right as a restaurant owner. However, the problem is that customers can only experience the ambiance of your restaurant when they walk into the restaurant. A Matterport virtual tour allows customers to get a feel of your restaurant even before visiting. With that being said, here are some additional benefits of a virtual tour for your restaurant:
You can rank higher on Google: When you have a virtual tour made by our professional Matterport virtual tour team set up along with your restaurant's Google maps and street view, it can help you with your SEO. For example, if a prospective customer looks for restaurants in the Nashville area on Google and comes across many results, then the results with a virtual tour in place will stand out. Naturally, visitors will click on a result with a virtual tour a lot more than a regular result, and the engagement and clicks you get as a result will boost your SEO.
Helps customers get a feel of your restaurant without actually visiting it: Since virtual tours made using Matterport are realistic and offer an authentic sense of the restaurant to the visitors, they are an excellent way to showcase your restaurant's interior. Many customers think highly of a restaurant's atmosphere and overall ambiance and decide between eating at a restaurant based on the atmosphere. So, when you have a virtual tour of your restaurant in place on Google Maps or your website made using a professional virtual tour platform, you can give customers a good idea about your restaurant's appeal. Our team can help you highlight and showcase the key elements of your restaurant in the virtual video to attract more customers.
Virtual tours don't cost much: If you are worried about Matterport 3D tour pricing and think it might exceed your budget, then you are in for a shock. You can get a Matterport tour made from us at under 300 dollars and start attracting more customers to your restaurant right away.
Are you looking to get a virtual tour made for your restaurant? We have you covered just contact us, and we will handle the rest.