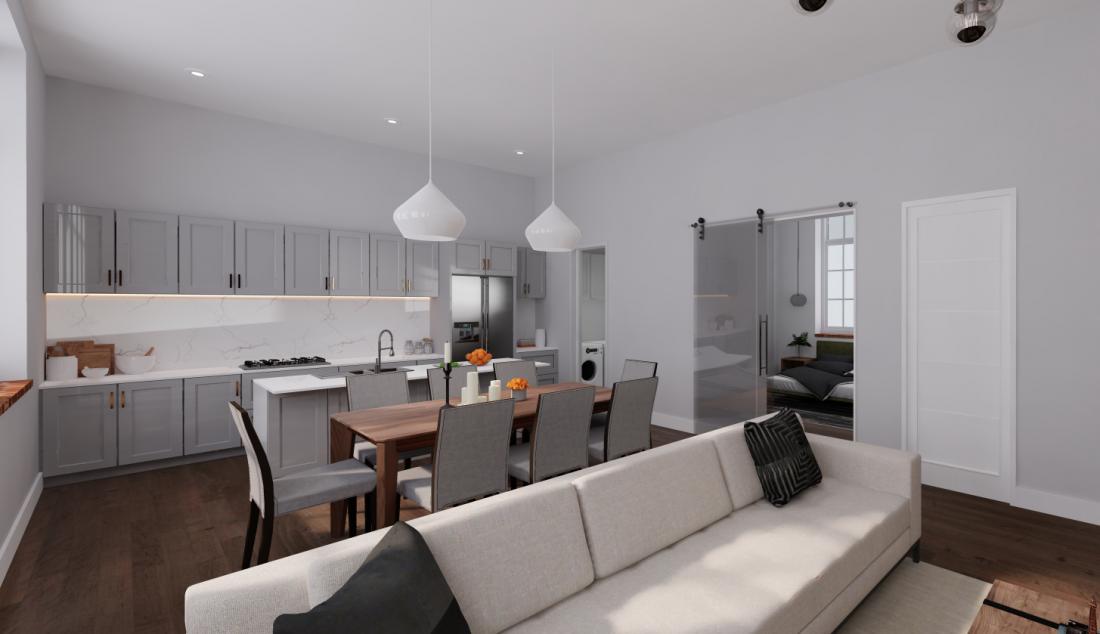 3d Virtual Walkthroughs @ Elliott School Condo Conversion
Historic Elliott School in Germantown Nashville has converted into 44 condominium spaces. As a visual aid to many users, Elliott Germantown hired 360Nash to created 3d spaces based on simple stud walls and floorplans.
360Nash scanned the existing spaces and based on 3d, was able to render with desired furniture, finishes and colors. The end result allows potential residents that ability to see what their future home might look like and experience it in 3d.
360Nash completed 3 of the unit tours, including a rooftop access penthouse.
Check out the project in more detail @ https://elliottgermantown.com/
Before 3d Virtual Renovation
After 3d Virtual Renovation