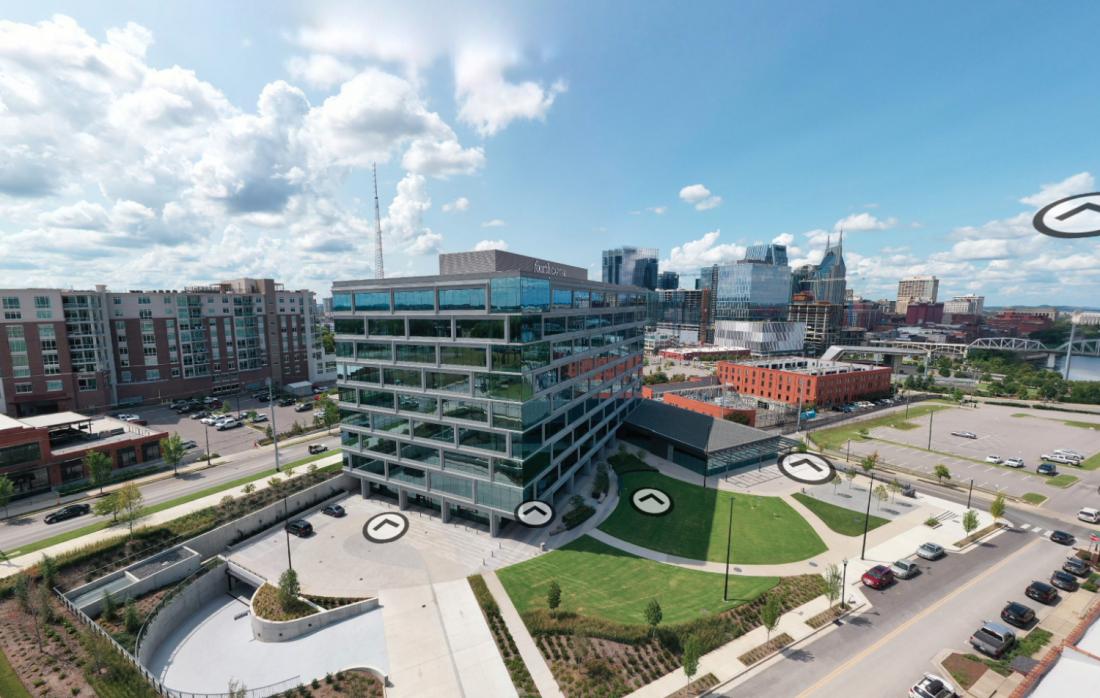 360 Nash Hired to Shoot Downtown Nashville's New Peabody Plaza
360Nash was privileged to be able to shoot one more reason for office work to move to downtown Nashville: The Peabody Plaza. The new 9 story commercial building downtown is Nashville's newest skyline addition. 360Nash was hired to complete drone photography, a photosphere tour and various Matterport tours. The purpose of the tours was to help logistics, tours, and way finding throughout the complex. By allowing people to have access to the model beforehand, guests of the plaza are able to know where parking access is easiest, where deliveries should be made, and what a potential space for rent looks like.
360 Nash worked with building owner Eakin Partners over a 3 day period to get the tour of the main level, 5th floor, and exterior photospheres completed. The Plaza features a restaurant space, coffee shop, various tenant amenities, work out facility, Fourth Capital Bank, and gateway to the city.
Situated adjacent to Ascend Amphitheater, the Cumberland River, and just north of the I-40 / I-24 interchange, the office building features a unique location that makes walking into the city simple, while escaping to the highways possible.